Ceòlas Symposium 2022
Thar Chuan
New Confirmed Dates – 9th – 11th September 2022
Celebrating the 300th anniversary of the birth of the Jacobite heroine Flora Macdonald, with guest speakers including Cailean Maclean, Prof. Mats Melin and Prof. Hugh Cheape
Ladies Piping Night
Celebrating all the women pipers of Uist, at Talla an Ìochdair – tickets £10.
Saturday 10th September
Flòraidh a' Phrionnsa: Eadar Seanchas 's Ròlaistean
Talk by Prof. Hugh Cheape on the stories and myth around the tale of Flora Macdonald at Talla an Ìochdair.
Service at Howmore Church
Two Macdonalds for the Prince
Recorded talk by Cailean MacLean and discussion at Howmore Church.
A Guided Walk around Howmore
Led by Tommy Macdonald.
Phil Cunningham & Aly Bain Concert
A special concert at Talla Chàirinis, North Uist. Tickets – £15 or £10 for concessions.
Sunday 11th September
Flora MacDonald's Fancy
In conversation with Mats Melin, exploring the origins of the dance named after the Jacobite heroine, held at Talla an Ìochdair.
Service at Our Lady of the Isles statue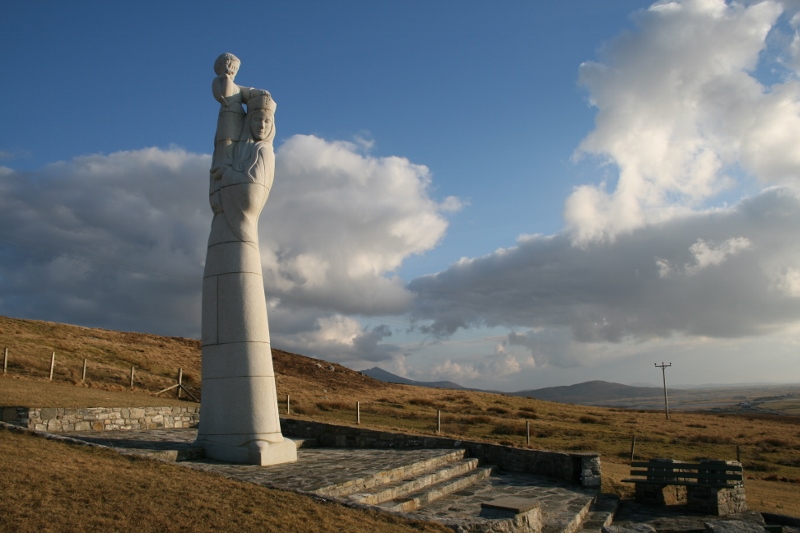 Walk and a Song with Dorothy MacVicar
A walk and a song at Rueval, Benbecula starting at the car park going along the track round the back.